And just like that, the holidays are over and it's time to get back to reality. Fortunately, I still have New Year's to look forward to because we're heading to the Poconos with a group of friends and I couldn't be more excited.
I woke up yesterday and got straight to cleaning. I organized all of Munchkin's new toys and set up his new Cars bedding. I'm also looking for a good toddler bed rail so he can officially be a big boy out of the crib.I still have to go through all his toys and pick out the ones he doesn't play with to donate. His birthday is coming up in three weeks, and if we get any more toys, we're not going to have anywhere to put them. Anyone know of any good organizations that accept toy donations?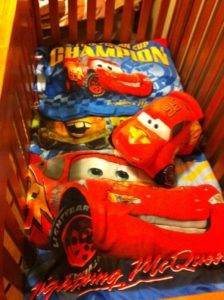 Since the day after Christmas is one of the busiest days for returns and exchanges, we thought it would a great idea to go to Best Buy to do a return. If you didn't catch the sarcasm in that statement, we stood in the line for over an hour. We definitely learned our lesson, returns can wait until at least the week after Christmas.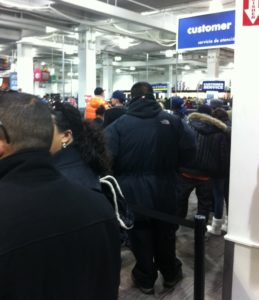 When we got home from our trip to Best Buy, my mom made kopytka. Kopytka are basically the Polish version of gnocchi and they are just as delicious. Kopytka are my favorite way to use up leftover potatoes and they are very simple to make. All you do is take the leftover potatoes, add an egg and some flour and knead until it forms a dough. Then you just roll them into a rope, cut into bite size pieces and throw them into boilng water for a few minutes, until they rise to the top of the pot. Top with some onions and bacon and you've got a delicious way to use up leftover potatoes.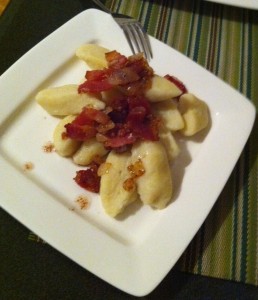 After dinner, we settled in on the couch to watch Gnomeo and Juliette. It was in the Netflix Instant new releases and it was a pretty cute movie. I have a special place in my heart for gnomes because they bring back a lot of great memories from my teen years.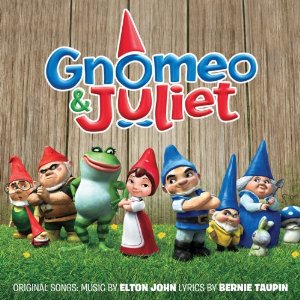 Have a great Tuesday! Yay for short weeks!
What was the last good movie you watched?