Good morning and happy Friday! What better way to kick off the weekend then with some Pumpkin Swirl French Toast. This stuff is soo good and so easy to make!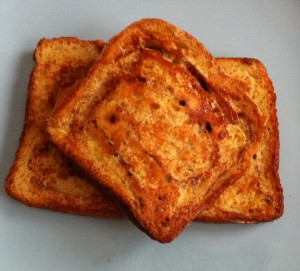 I also wanted to wish everyone a Merry Christmas because apparently, we've already arrived in the holiday season. While we were waiting for our dishwasher to come out of the stock room, which is like a 45 minutes process for some reason, we stumbled upon a Winter Wonderland. Don't get me wrong, I love the holidays, decorating and everything that comes along with it, but I think putting out Christmas trees in October is just a tad bit excessive. My rule is that nothing Christmasy gets put out until after Thanksgiving.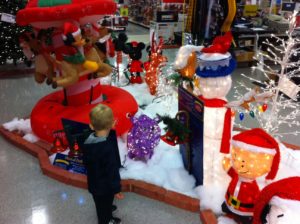 In true Munchkin fashion, we had to climb the lawn tractors becuase it wouldn't be a trip to Sears with it.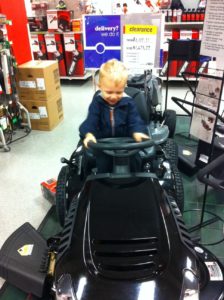 For dinner, I had a colorful salad and a piece of leftover lasagna. Munchkin is becoming a salad lover like me, he kept coming back for tomatoes, peppers and beets. He's not a big fan of the lettuce, though. When I gave him a piece, he just looked confused as to why I'm feeding him leaves, but when we're outside, he's not allowed to put leaves in his mouth. The troubles of a toddler.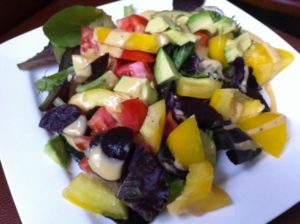 I don't have much on the agenda for this weekend. I'm planning on going to the Farmer's Market tomorrow morning if it finally stops raining.
Have a great weekend!
What are your plans for the weekend? When do the winter holidays begin in your house?