While doing my morning blog reading, I saw Courtney's breakfast and knew I had to have the same. This was the brain child of two of my favorite bloggers, so I knew it had to be good. I toasted a two Van's Mulitgrain waffles, topped them with Monica's pumpkin cream, some maple syrup and Love Grown Raisin Almond Crunch granola.  These were so good!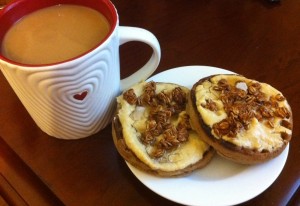 I made myself a big mug of Godiva Pumpkin Spice coffee to go along with the waffles and this totally hit the spot.
Yesterday was pretty uneventful because I spent most of the day studying for my in class writing assignment.  Since my professor didn't give us a specific topic, I basically had to go back and read over everything from the beginning of the semester. Not fun.
So instead of boring you with the details of statutory interpretation techniques, I will show you what I ate. I'm joining in on the What I Ate Wednesday Party!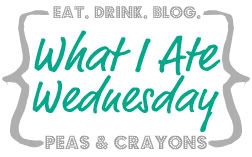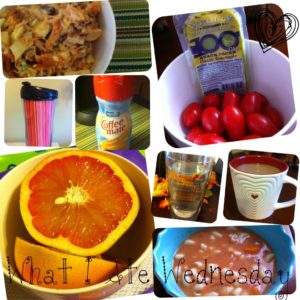 For breakfast I had some mini cinnamon buns, which I posted about yesterday, so they didn't make the cut today.
For lunch/dinner I had a bowl of homemade tomato noodle soup and some tuna with hard-boiled egg, shredded carrots, beets, scallion and a bit of mayo.
My two snacks were a yummy grapefruit after school and some cherry tomatoes with a single size Wholy Guacamole.
I drank way too much coffee, both at home and on the go, and of course water.
Nothing too exciting, but that's how I roll. I have a really good and spicy recipe that I want to try out, but I'm not sure when I'll have a chance to make it yet.
Have a great Wednesday! Half-way to the weekend!
What was the best thing you ate yesterday?